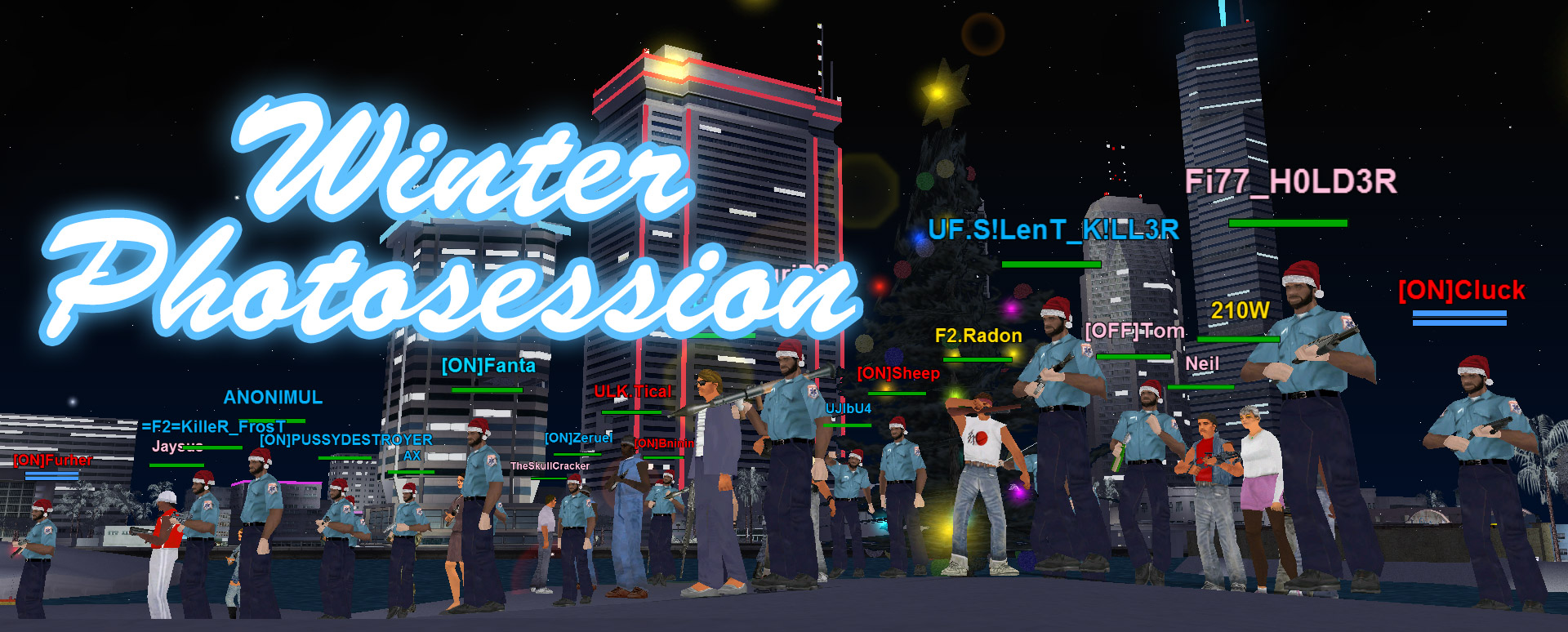 The decade is coming to an end. The decade that has given us all a great many pleasant and unforgettable moments both in and outside the game. Lots of fun, furious action, total kriegs, uncompromising feuds, craziness and many-many other major and minor things for which we love VC:MP. Now it's time to crown the passing decade with a photosession.
December 28th 2019,
as planned
,
Winter Photosession
did happen.
38 players
took part in this event. We didn't expect such attendance and were pleasantly surprised that we managed to bring together almost all of our friends and kameraden. Unfortunately some of them were late and joined when photosession had started. Only few players couldn't attend the event - they were replaced using their nicks. This time we had custom location, GFX lightings, free skin choice, different nick colours and various animations. Technically (both scripting and photography) event was brought on much higher level than
before
. There was a free player order on the set - no lines or other strict formations. Photosession lasted for 2 hours - an hour longer than we expected - due to issues with some players. We got a really big amount of material:
963&nbspscreenshots
were taken and the whole event was video recorded.
Server scripting and hosting - ANON!MUL
Photography crew - [OFF]Tom and AnaLiZator^
Participant gathering and informing - Firecum and Radon
---